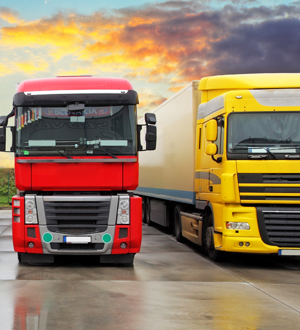 If you drive motor vehicles for business purposes or have employees driving company vehicles in the UK, then you're legally obliged to carry commercial motor insurance. As an employer, it is your responsibility to buy commercial motor insurance for your fleet.
When buying a commercial motor insurance, you must make sure that the policy covers 3 main areas:
3rd Party
By law, this is the minimum cover that is required. It covers you against the cost that may arise due to injuries to other people and also, the damage to their vehicles.
3rd Party Fire & Theft
This covers everything mentioned above and also offers added protection in case your commercial vehicle gets destroyed or stolen.
Comprehensive
This is a high level of cover that provides you protection against medical expenses, accidental damages, injuries to others, your commercial vehicle being destroyed or stolen and even offers cover for the replacement cost of the contents in your vehicle.
In addition to this, specialist commercial motor insurance policies are also available. These are offered when the commercial motors form the core part of your business, for example, if you're the owner of a courier service, or car rental or taxi company.
Providing fleet owners with the best and comprehensive commercial insurance policies at the most competitive rates for more than 43 years, Ragarfield Limited is one of the leading and trusted insurance brokers in UK. We have a widespread network of insurers that enables us to help our clients find the right commercial insurance policy at competitive premiums.
We provide our clients with tailored insurance policies so that they get the coverage that they need according to the nature of their fleet service and their budget. At Ragarfield Limited, we work in your best interest, and are ready to go the extra mile to help you find the best commercial motor insurance.
Contact us today to discuss your motor insurance needs with our experienced agent.