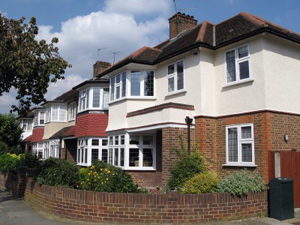 Whether you're a residential or commercial property owner in the UK, you must invest in an insurance policy that provides you adequate coverage from natural and man-made disasters. This is because an insurance policy acts as a safety net, protecting you from bearing a huge expense in case your property or the belongings inside get damaged as a result of a disaster. If you value your belongings as well and want to keep them safe, get in touch with us for home and business insurance in Kent. At Ragarfield Limited, we provide insurance for small business and also cater to home owners looking for insurance policies at competitive premium rates.
When it comes to home and business insurance, Ragarfield Limited is the top choice among both residential and business owners. This is because unlike other insurance brokers, we offer our clients the best in everything, be it the policy, premiums or discounts. And that is not an overstatement.
Operating in the industry for more than 43 years now, we have developed a strong network of major insurers that enables us to help you find the best building and content insurance together at a low premium rate.
Home and Business Insurance in UK - Amazing Discounts that You Can Benefit From
Did you know that if you place your building and contents insurance together with the same insurance policy provider, you can benefit from a great discount on your insurance premium?
Additionally, if you're a home owner and have a security alarm in your home, then you may be eligible for a discount. Similarly, you may be entitled for a further discount if you're a part of the neighbourhood watch scheme.
Insurance Policies for All Home Owners
At Ragarfield Limited, we can help you find the best insurance coverage policy at cheap premium rates. Whether you want insurance coverage for a two bedroom home or a large mansion, with us, you can choose from a wide range of insurance policies.
Insurance for Small Business
We also assist small business owners in finding the right insurance coverage for their business. Whether you have an IT business or a fleet service or you're an owner of a small restaurant chain, if you need insurance for small business, you can count on us! We can help you find the best fleet insurance in the UK in the fastest time, within your budget and according to your needs.
Cheap Business Insurance in Kent
Call us on 01474-32-88-88 or fill in the form given below to get in touch with our representative to discuss your insurance needs.